Create a MyFavorites account and save any before and afters you think you might like to use as examples to show us.
Botox injections smooth forehead and frown lines
Before

Botox injections smooth forehead and frown lines
After

Botox injections smooth forehead and frown lines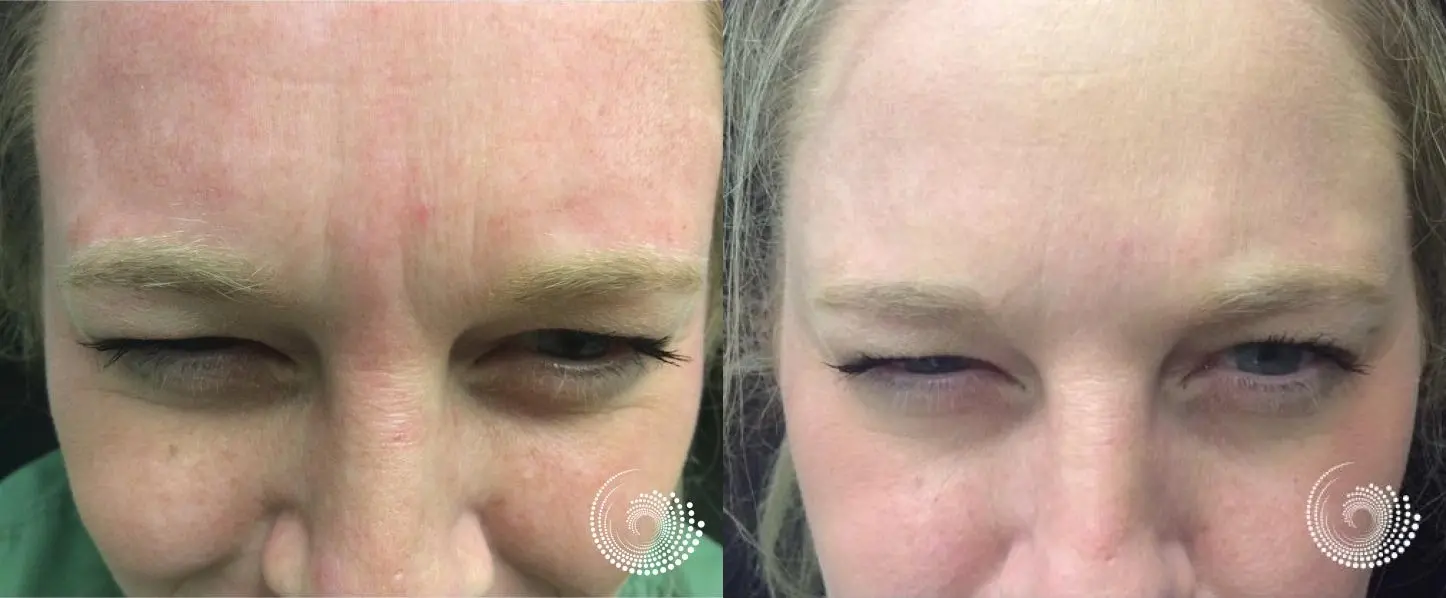 This is a 34 year old female patient came to our Fayetteville clinic and wanted a solution to smooth facial wrinkles associated with aging. A recommendation for Botox for the forehead and glabella (frown lines between the brow) was decided on. The after images show her trying to make the lines in her forehead and between her brows.
Treatment details:
Botox Injection Sites: Forehead - 10 units, Glabellar Complex - 20 units
Botox® Cosmetic Injections are the most commonly performed cosmetic procedure used to reduce or eliminate the appearance of facial wrinkles. When injected into the skin, Botox blocks the nerve transmission to muscles that are responsible for the repetitive actions that cause fine lines and wrinkles, smoothing them away for a younger and more refreshed appearance.
After treatment, your wrinkles generally begin to improve within 24 hours, with full results developing gradually over the next seven to ten days. The results of Botox injections typically last between 3-4 months.
Used on:
Brow lines and "elevens"
Forehead
Crow's feet
Smile lines
Chin
The typical life of Botox injections is 3-4 months, depending on the patient. Upon injection, natural muscle activity slowly deceases as the neurotoxin takes effect. Around week 6 is when the Botox has is in full effect. Gradually natural muscle movement will return after week 6, almost completely unnoticeable to the patient. Then around week 14, we recommend setting your next Botox appointment if the goal is to remain fully treated throughout the year.
Age: Between 25 and 35 years old
Post-op Timeline: 10 days
Advanced Dermatology & Skin Cancer Center, PLLC